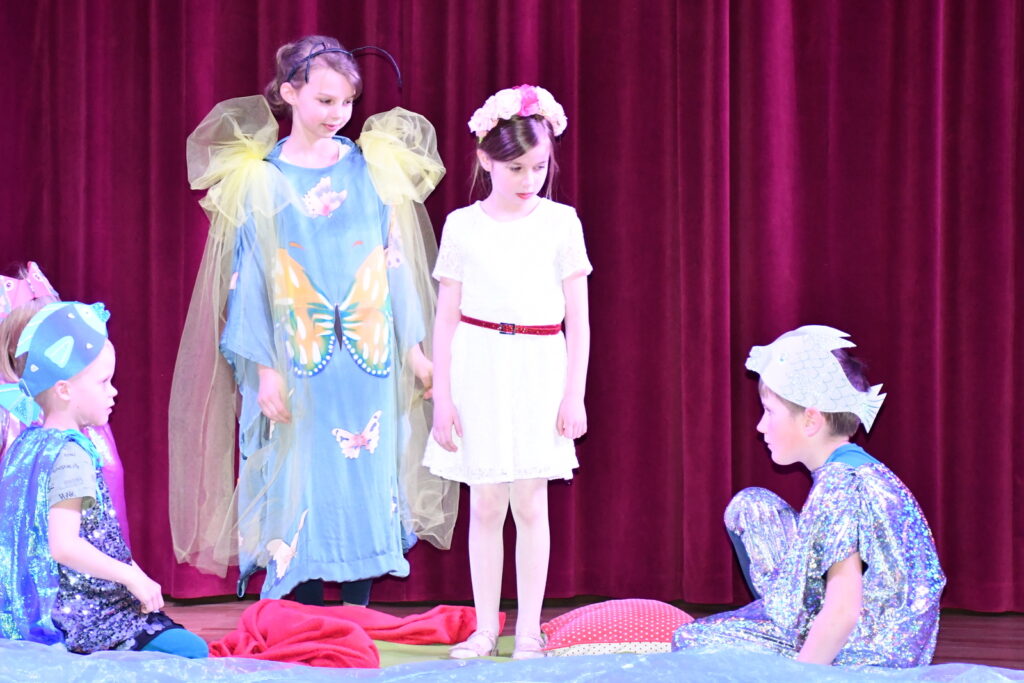 Przedstawienie "CAlinka" wystawiono w Gminnym Ośrodku Kultury w Goraju, po raz drugi, 6 maja 2023 roku.
Premierę przedstawienie miało w czerwcu 2022 roku. Udział w nim wzięły dzieci należące do grupy teatralnej działającej przy GOK-u prowadzonej przez Monikę Rożek.
"Calinka" to spektakl oparty na baśni: "Calineczce". W Gok-owskim przedstawieniu w rolę Calinek wcieliły się aż trzy młode aktorki: Marcelina Kalinowska, Nina Paszko i Julia Dolińska.
Dla młodych aktorów to była niebywała przygoda sceniczna, a dla oglądających przyjemne obcowanie z teatrem młodych.
Podczas przedstawienia szkolne kółko CARITAS z Zespołu Szkół w Goraju zebrało 1175 zł. Zbiórka została zorganizowana dla rodziny Pańko. Bardzo dziękujemy ofiarodawcom!
Fot. Karol Widz